Why choose the SVF Vise System?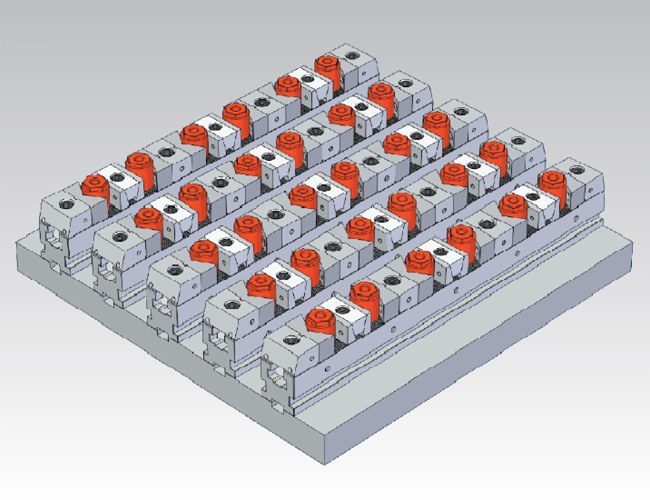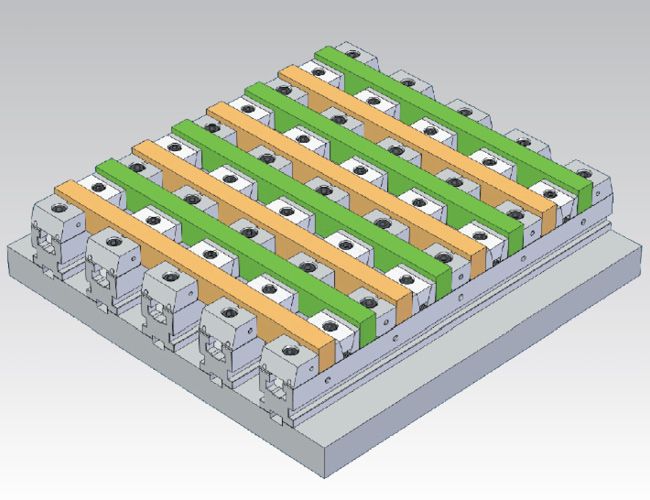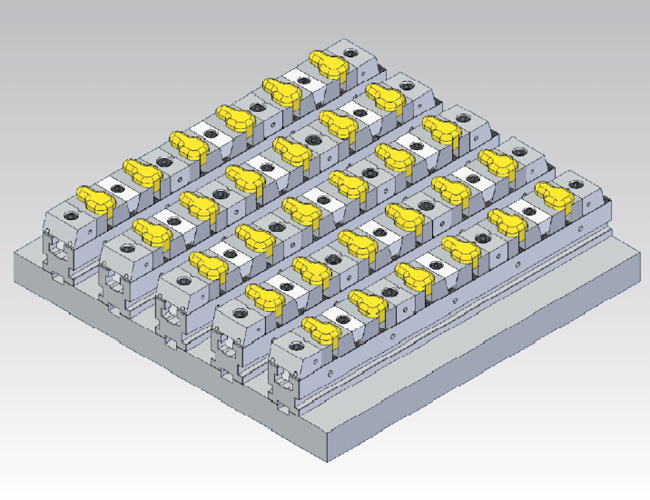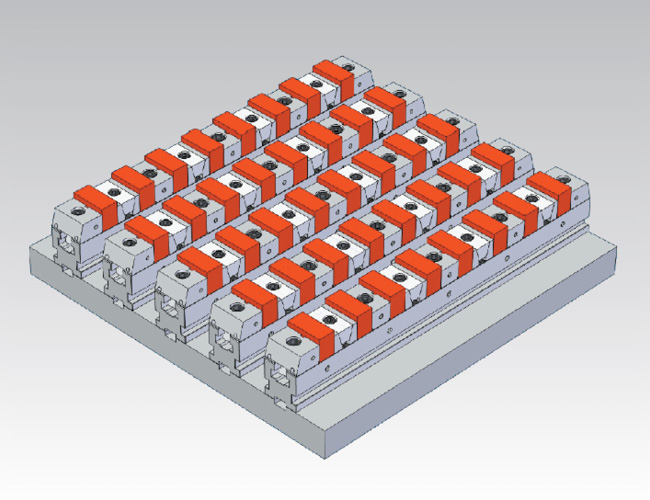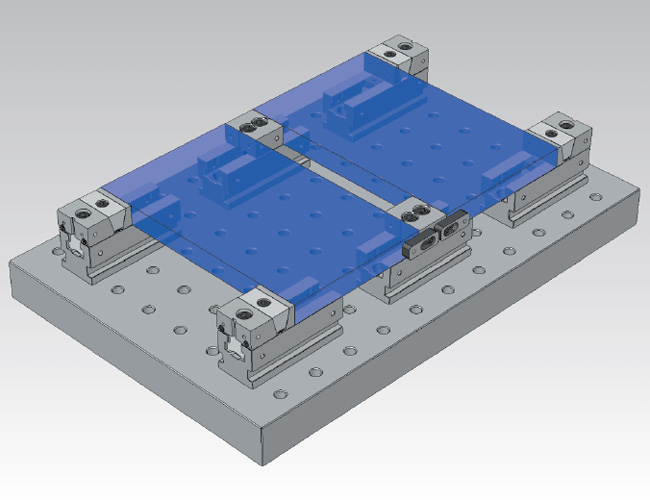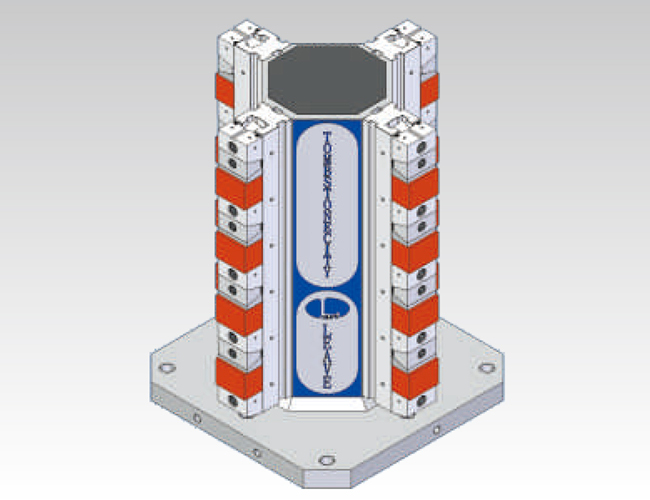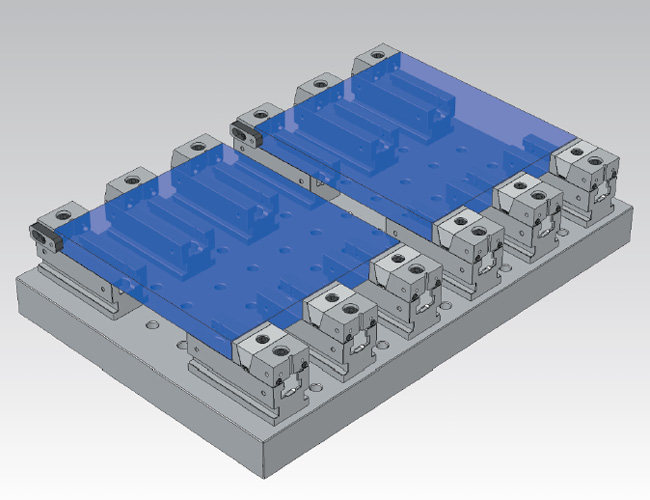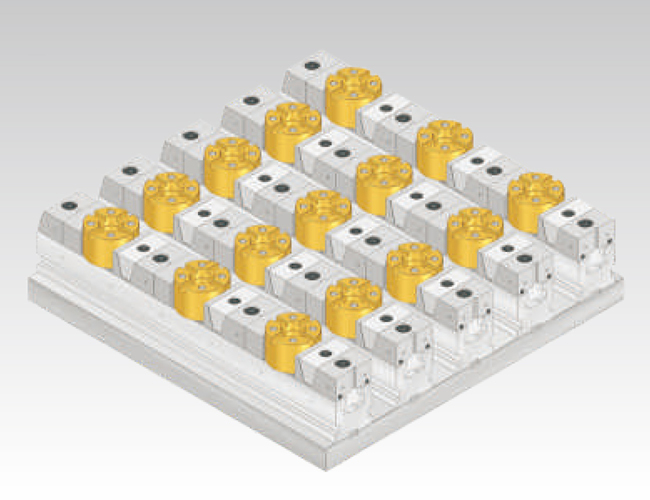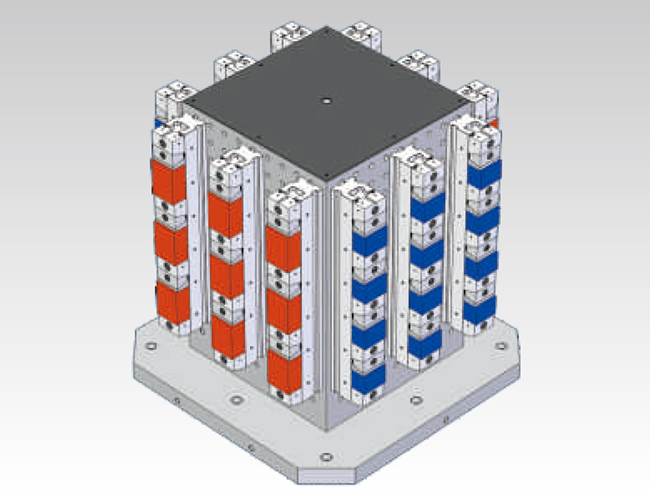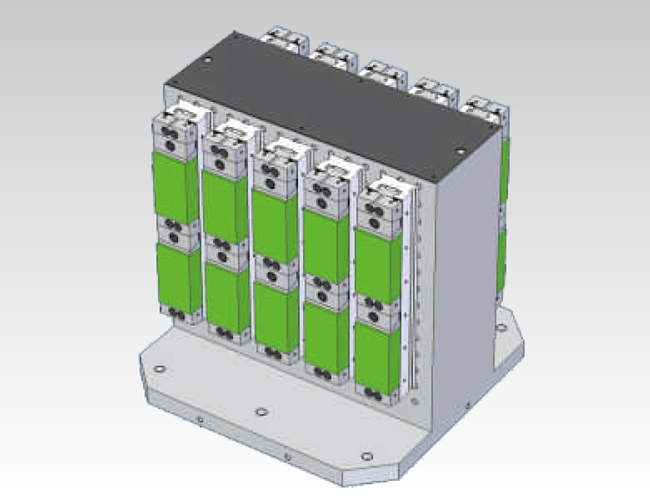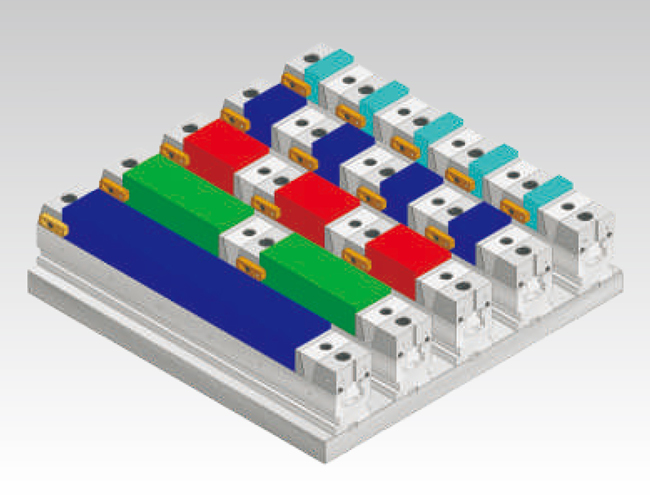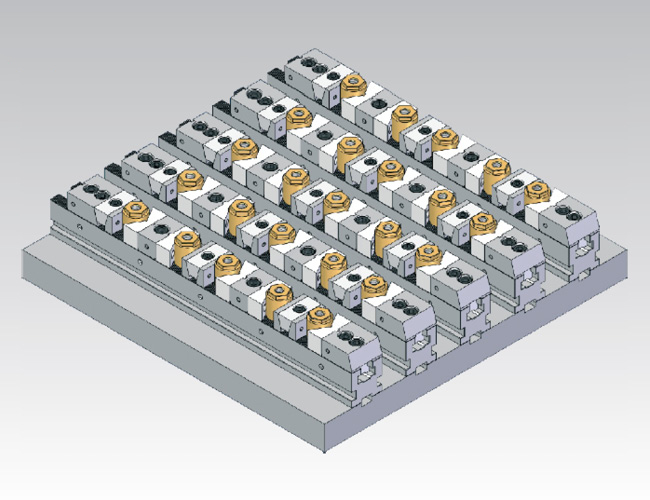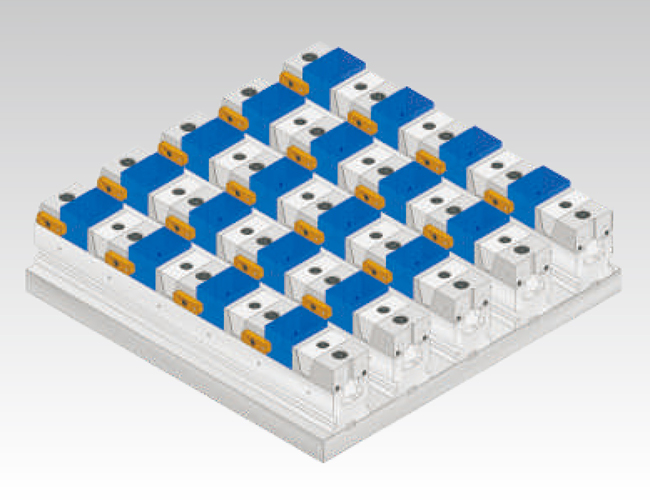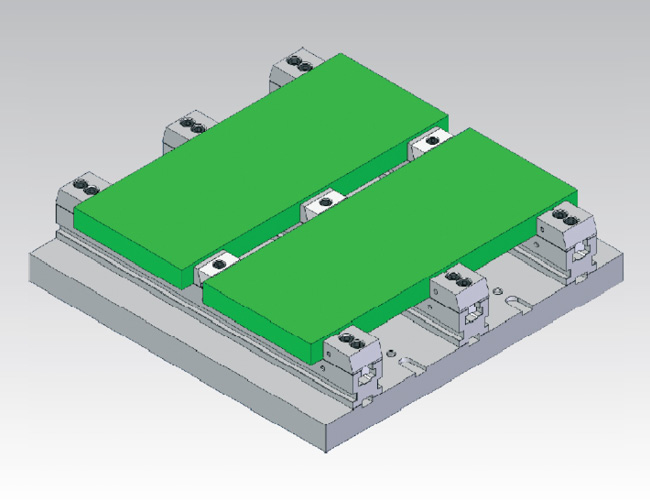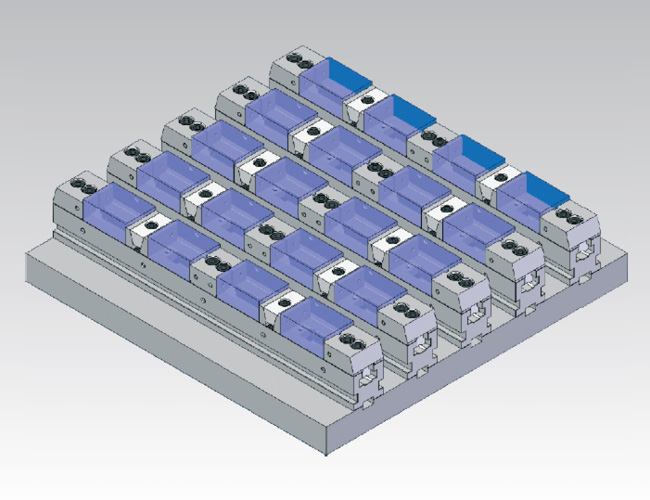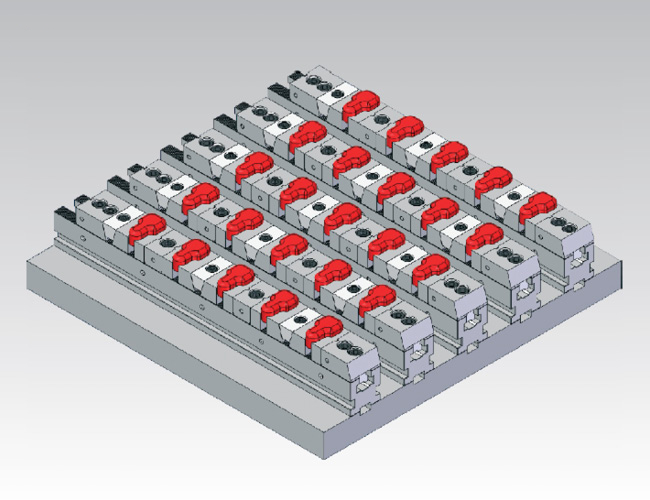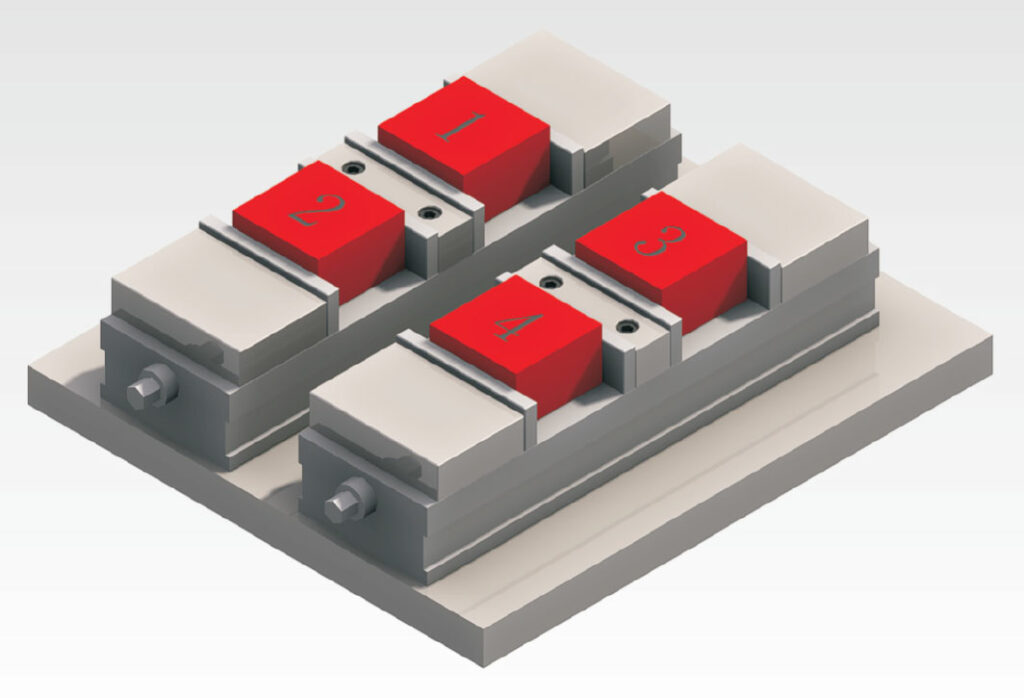 TombstoneCity™ SVF Series Vises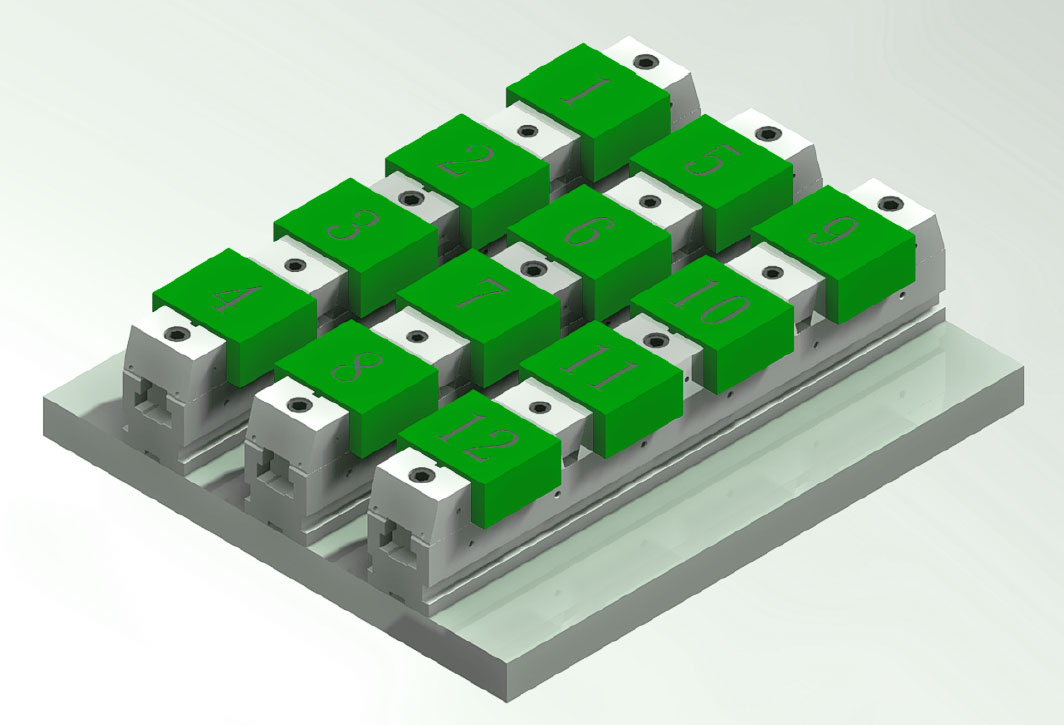 Get more parts in a smaller footprint
compared to traditional vises.
SVF modular vises are designed for precision clamping of very wide range of parts,for tool and die and production CNC machining applications. SVF modular vises lock precisely every time for guaranteed repeatability . The special wedge clamping system is delicate enough to hold thin parts without distorting and powerful enough for high horsepower hogging operations, delivering up to 6600 lbs. of clamping force.
SVF vise are ALL match ground as standard. SVF modular vises can be easily ganged for high production part runs. The modular vises work well on VMC & HMC applications. The modular vise hold more parts in less space than any conventional vise. Vise easily adapts to your part size and shape. Will streamline your work holding process, saving both time and money.
SVF vises give you a true competitive edge and increases your
production outputs The SVF vise is true modular part clamping system and allows you the flexibility to mix and match components. Vises are drilled and tapped to accept: bolt on parallels, soft steel machinable jaws, work stops, hardened V jaws. Unlike other vises the SVF modular vise is made of 100% tool steel, hardened & ground, to ensure a long lifespan under harsh environments.
For HMC applications an octagonal tombstone is available, this
special tombstone affords excellent clearance to three sides of the part, eliminating additional setups. The vise system offers an
economical workholding solution and lets you machine multiple work pieces in one quick set up.
Vises are offered in wide range of widths and lengths to fit a
variety of machine sizes. The modular vise system conforms to your part requirements. With only a quarter turn to the screw, the wedge clamp jaw is forced both laterally and downward, precisely clamping the part and preventing part lift at the same time. Modular vises offer cost saving productivity by maximizing the number of parts in the work envelope.